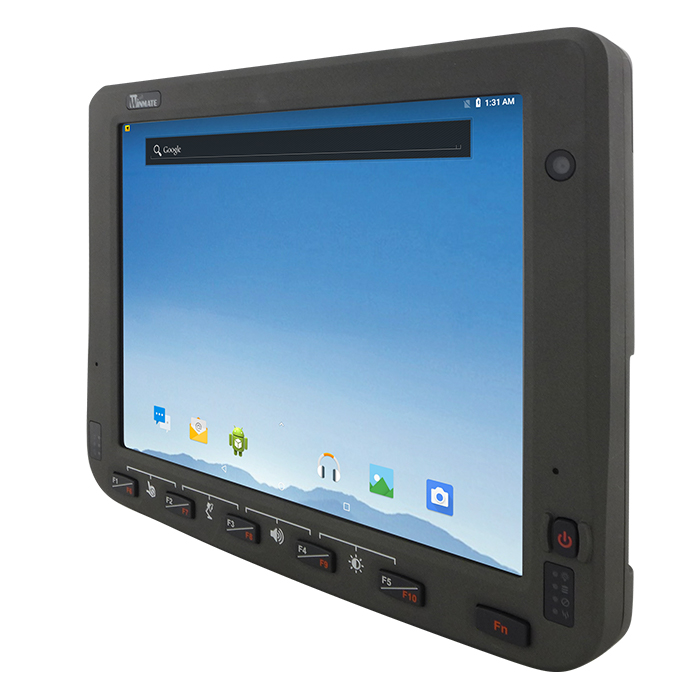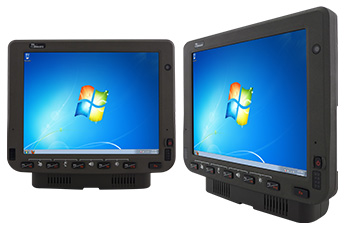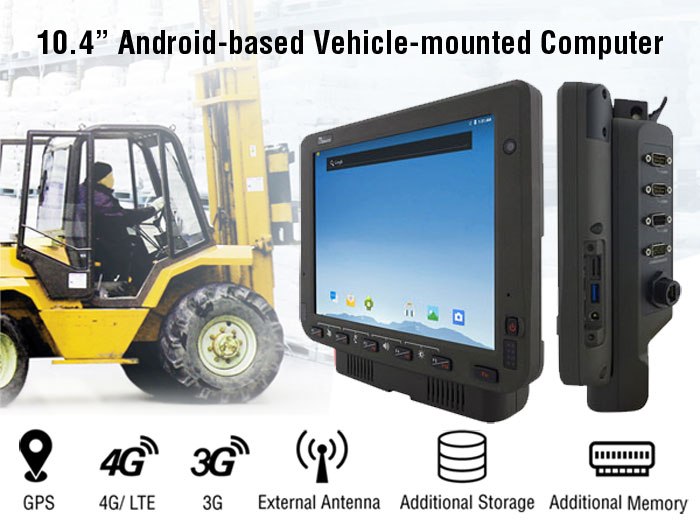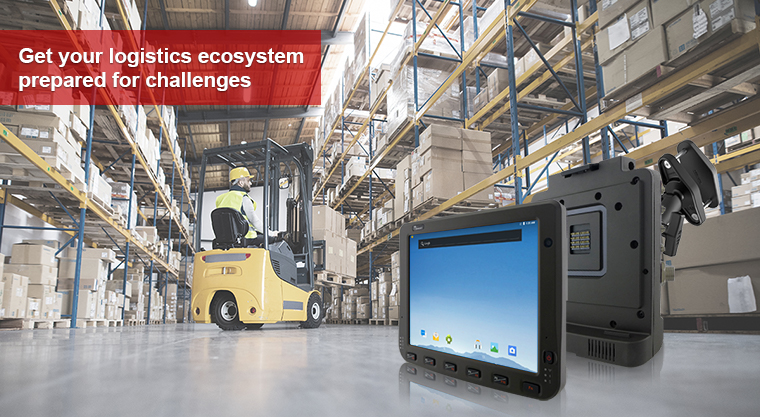 10.4-inch Vehicle Mounted Computer
The FM10Q is an Android-based rugged vehicle-mounted computer that ships with a high performance Qualcomm Snapdragon™ 660 octa-core, 2.2 GHz CPU. The computer showcases enterprise mobility in a VMC form factor thanks to its rich I/O ports, versatile wireless connectivity options, as well as the high flexibility brought by the design of the dock with a one-click top latch, which allows for easy removal of the device. Engineered to fit seamlessly into forklifts and other warehouse vehicles with its wide range of power input with power isolation, the FM10Q will help minimize errors, streamline inventory management, and improve operational efficiencies.
Beskrivelse
• Qualcomm Snapdragon™ 660 octa-core, 2.2 GHz CPU
• 10.4" 1024 x 768 Panel with PCAP touchscreen
• Field replaceable front panel to reduce service costs
• Magnesium alloy housing • Built-in Wi-Fi and Bluetooth 5.0
• IP65 waterproof and dustproof
• Wide range -30ºC to 50ºC operating temperature
Kontakt os
Hos Sensor Media er vi specialister.
Er du i tvivl om noget i forbindelse med et projekt?
Kontakt os, hvis du har brug for hjælp til at dit projekt lykkes.
Vi er kun et opkald væk.
Ring til os, og lad os sammen finde den optimale løsning - eller send en besked, så kontakter vi dig.

+45 43 75 44 80
Send besked
Udfyld nedenstående formular såfremt du ønsker at blive kontaktet af en af vores specialister

Lignende produkter findes også til ECS og Medical