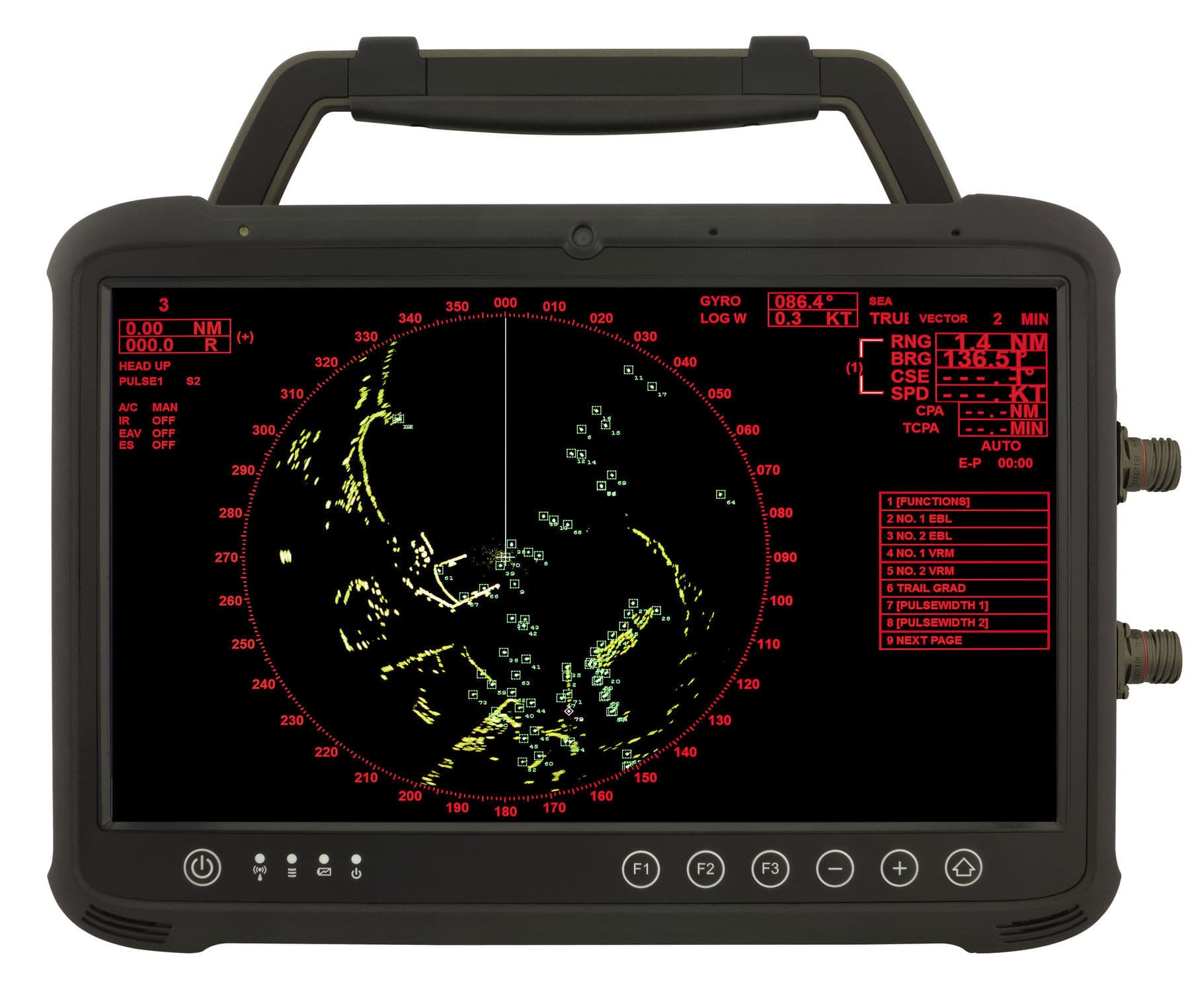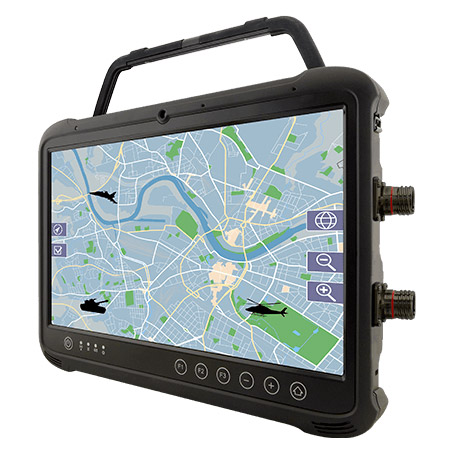 13.3" Military Ultra Rugged Tablet PC
Ultra Rugged Tablet PC in a Military Grade Design with a powerful mobile computing platform.
Designed for use in extreme conditions and meets specific defense department defined specifications.
Compliant with military standard MIL-STD-810G/ F, MIL-STD-3009.
Beskrivelse
• 7th Gen. Core™ i5-7200U, 2.5 GHz (turbo up to 3.1 GHz)
• 13.3" 1920 x 1080 Resolution Transflective TFT-LCD Panel
• With daylight-readable screen 500 Nits and optical bonding for clarity increasing and readability enhancing
• Optional high brightness 800 nits
• Adjustable Kickstand that is convertible to a handle (Optional)
• With IP65 dust and water-resistant certification
• Magnesium Alloy Housing with All-Around Elastomeric Rubber
• MIL-STD-38999 connector for LAN/ USB2.0 and Power/ RS232/422/485 Input
• Fully Sealed and Fanless Thermal Design
• MIL-STD-810G Compliant
Kontakt os
Hos Sensor Media er vi specialister.
Er du i tvivl om noget i forbindelse med et projekt?
Kontakt os, hvis du har brug for hjælp til at dit projekt lykkes.
Vi er kun et opkald væk.
Ring til os, og lad os sammen finde den optimale løsning - eller send en besked, så kontakter vi dig.

+45 43 75 44 80
Send besked
Udfyld nedenstående formular såfremt du ønsker at blive kontaktet af en af vores specialister

Lignende produkter findes også til ECS og Medical